(Right) GLOW SolarFace Lemurian Honey Golden Ray Citrine Spirit Quartz (Heirloom) + Labradorite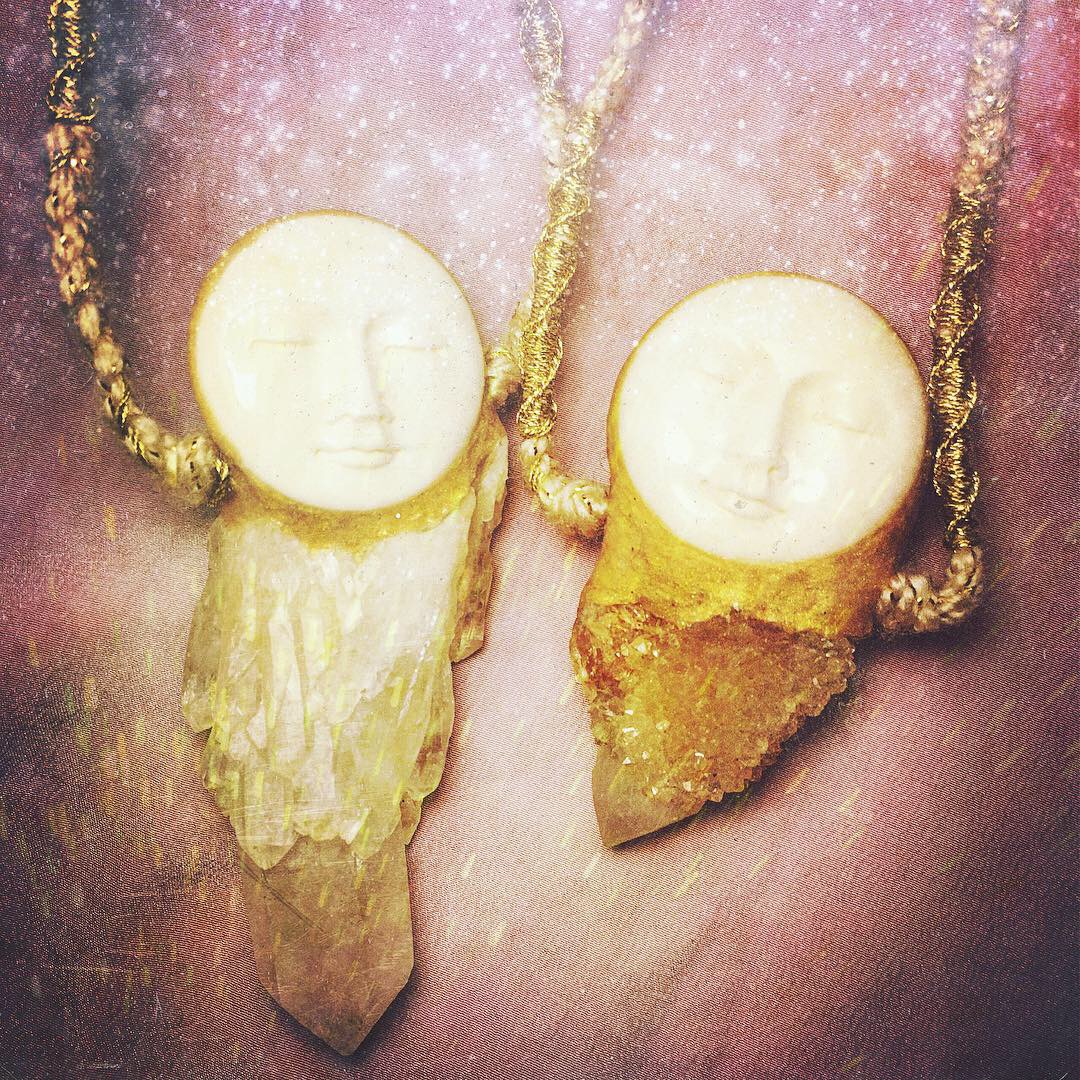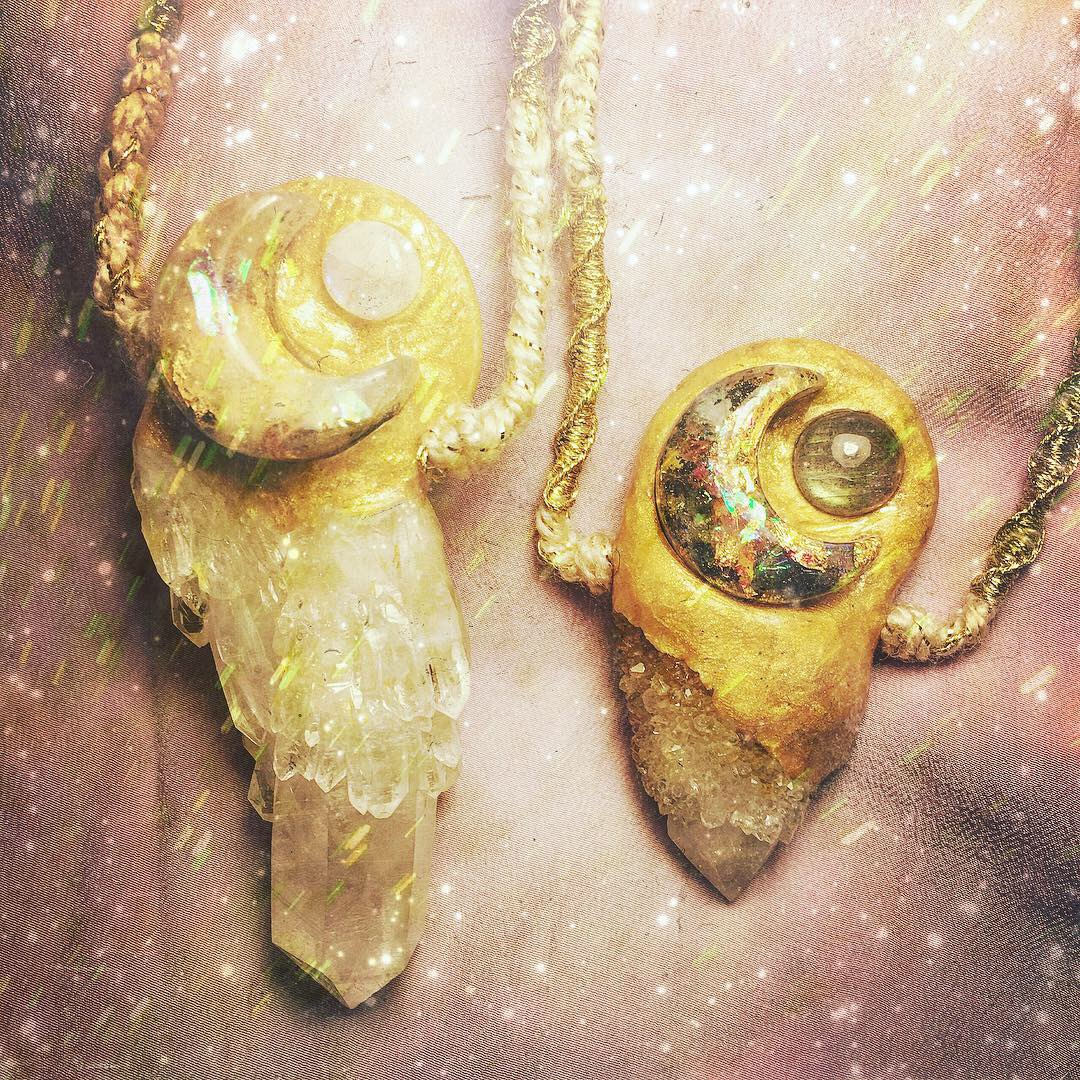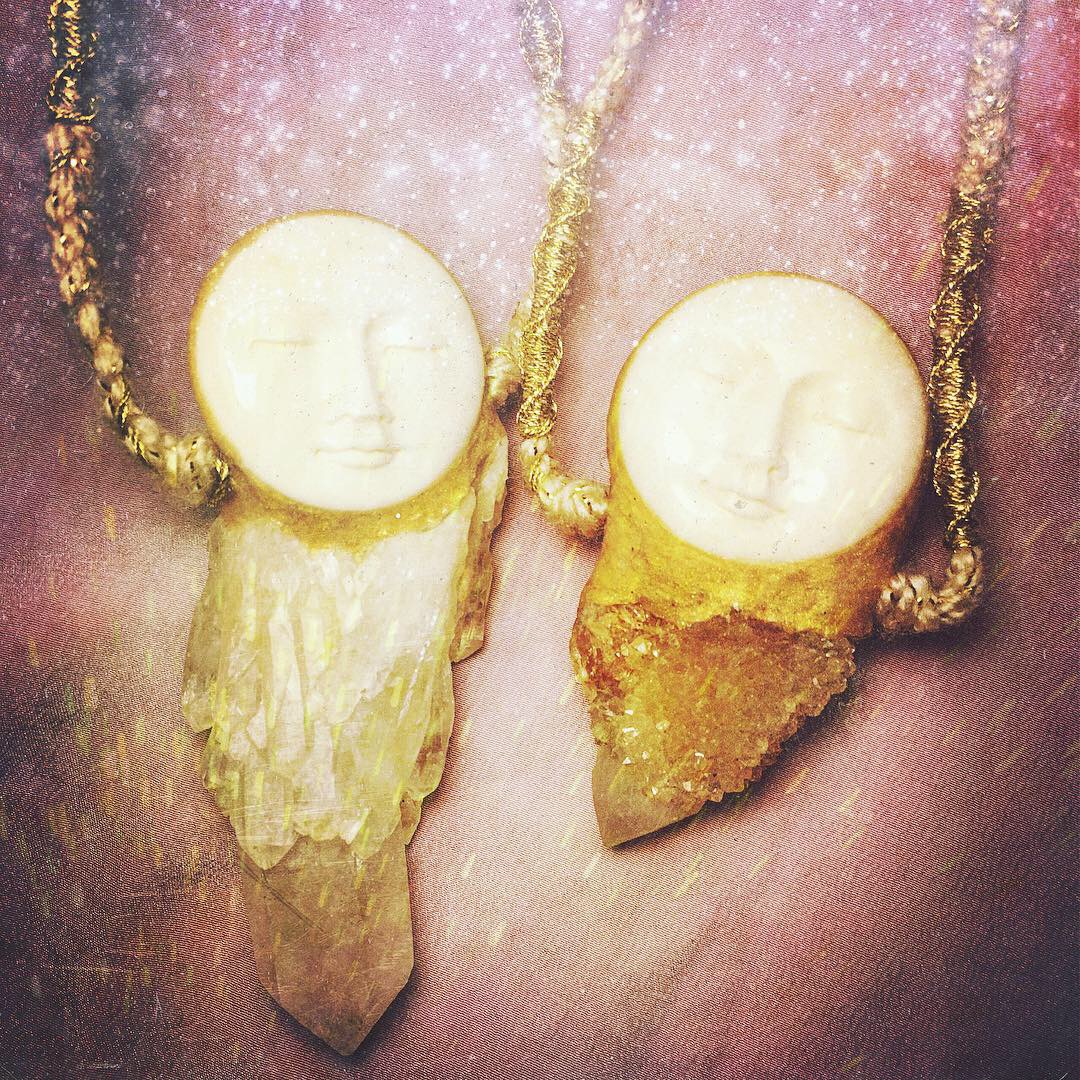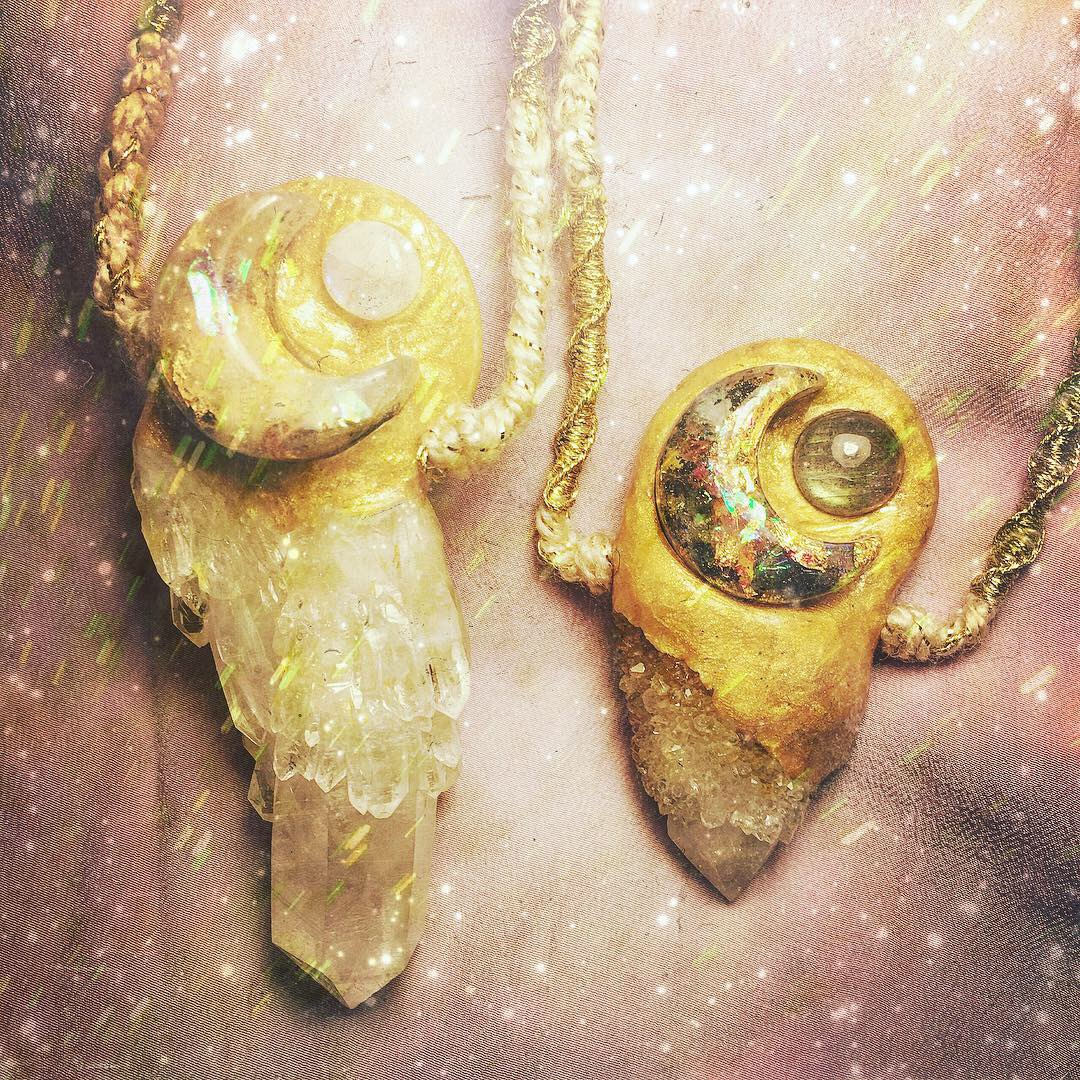 (Right) GLOW SolarFace Lemurian Honey Golden Ray Citrine Spirit Quartz (Heirloom) + Labradorite
Heirloom Piece* - This means that the "body" of the Sacred Jewel and/or it's components have been with me for at least a year or longer. This particular piece has been in my collection and at my sacred space (altar) for over a year and exude deeply activated and highly potent healing energies. Those who are doing deep inner work, spiritual journeying and such especially, are encouraged to adopt this Sacred Being.
Līlūzēus | Sacred Lightkeeper | Golden Ray Lemurian Solarface (made of Bison Bone, Sacred Medicine) Citrine Hematite Spirit Quartz Record Keeper SunMoonKi; aurora borealis Labradorite Cabochon accents and aligns the deeply Golden Rod frequencies; and Tanzine|Aqua Aura Sacred Stone Moon offers a highly focused, "sobering" Blue Ray influence. The Sacred Jewel is then supported with handwoven medicine braids (prayers and intentions bless the cords) to support and align the activation and connection between Guardian and Sacred Jewel. The colors of the braids (topaz/gold, gold) represent the color codes, rays and frequencies aligned with their vibrations. Please see my Sacred Alchemy page for deeper meanings behind Her individual components.
Shining a honey-like crystalline light upon any of life's situations, this Honey Golden Ray Lightkeeper supports the wearer by being a golden-rainbow-like sparkle throughout any adventure or journey (even if it's just as a boost of extra support and confidence to go into a meeting or when needing a bit of extra courage—a loving nudge) to guide you in the direction that best supports and aligns you with your Highest Good.
The deep vibrational waves of energies from the Honey-Golden Ray Flame gives off transmutative warmth, weaving a sense of safety and security into the wearer's experiences (as Guardian deepens meditative practice, prayer, inner-work, self-healing, etc the understanding and connection with the piece will also deepen and expand). If you can imagine crystalline drops like jewels of sunlight just flowing through the air from the Grand High Galactic Central Solar Being, sitting with me and at my altar for over a year now, in Oregon… then being woven and activated at my core, Hawai'i—this would be how I would describe Līlūzēus (named for the Sound of Zeus' Will—a scattering, powerful vibration of the sound-key "mi" or Kanaka Maōli represented as "lī" ).
Please visit my Sacred Alchemy section for deeper meanings of the individual stones.